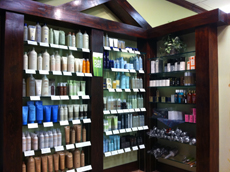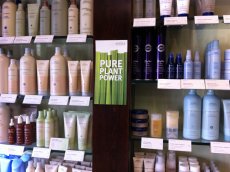 Salon Essence is an organic concept salon in which products used strongly emphasizes in natural and/or organic origin in ingredients and process whenever possible. Thus we provide hairdressers with safer, healthier products that perform to the highest professional standards. This gives our clients a safer and more pleasant experience that results in healthier, more lustrous hair and longer lasting colors! For example, our hair straightening products are formaldehyde free. Hair care and makeup products from Aveda are all natural and plant based and our hair coloring and control system are organic and ammonia free.
It simply makes sense to give the best possible service to our clients while eliminating corrosive and potentially harmful substances.
As professional stylists and colorists, we are artists, like no other. You come to us to improve your image and make your world better with our expertise. Isn't that what it's all about?
It's all about you ... is our mission at Salon Essence.
We invite you to visit and browse our products as well as our services.
baborGermany's top beauty product line, BABOR has been the European leader in skin care and beauty products for many years - used exclusively in the Ritz-Carlton spas.

BABOR face care products and foundations are specially formulated for individual skin types and conditions. We are pleased to offer both the men's and women's product lines to help you be at your best. Give us a call to learn more about this fabulous line.